A Visionary paper
80 pages of thought leadership discussions with practical proposals on how to best deal with digital technologies and artificial intelligence
MUST READ
for all tech players, policymakers, investors, academics and everyone interested in how digital technologies will shape the future of humans
ADDRESSING
THE GREATEST EVER HUMAN-MADE SOCIETAL CHALLENGE
Digital technologies have given us freedom, pleasure and better work options. Yet, their uncontrolled spread could disrupt our economies and societies, causing harm to many people. Centralized digital solutions will play a key role in addressing today's pressing global challenges in environment, health and security. Yet, their uncontrolled spread could undermine privacy, liberties and democracy. Our proposed Digital Nation (D-NA) framework aims at achieving Broad-Based Digital Prosperity, in which societies benefit not only from data centralization, but also from human control, security and spread of economic benefits of innovation deep into wider populations.
A NEED FOR A POLICY RESET TO BALANCE HUMAN FREEDOM AND PROTECTION IN THE FUTURE WORLD
Establishing the right digital and data governance framework to achieve an optimal balance between human freedom and protection, and to rein in technologies such as artificial intelligence, is pivotal. Standalone regulatory interventions in areas such as privacy, cybersecurity, misinformation, anti-competitive practices, digital abuse and discrimination will not be enough. 2020s is bringing a more fundamental need for a policy reset in data, perhaps similar to the one seen in 1990s in telecommunications .
.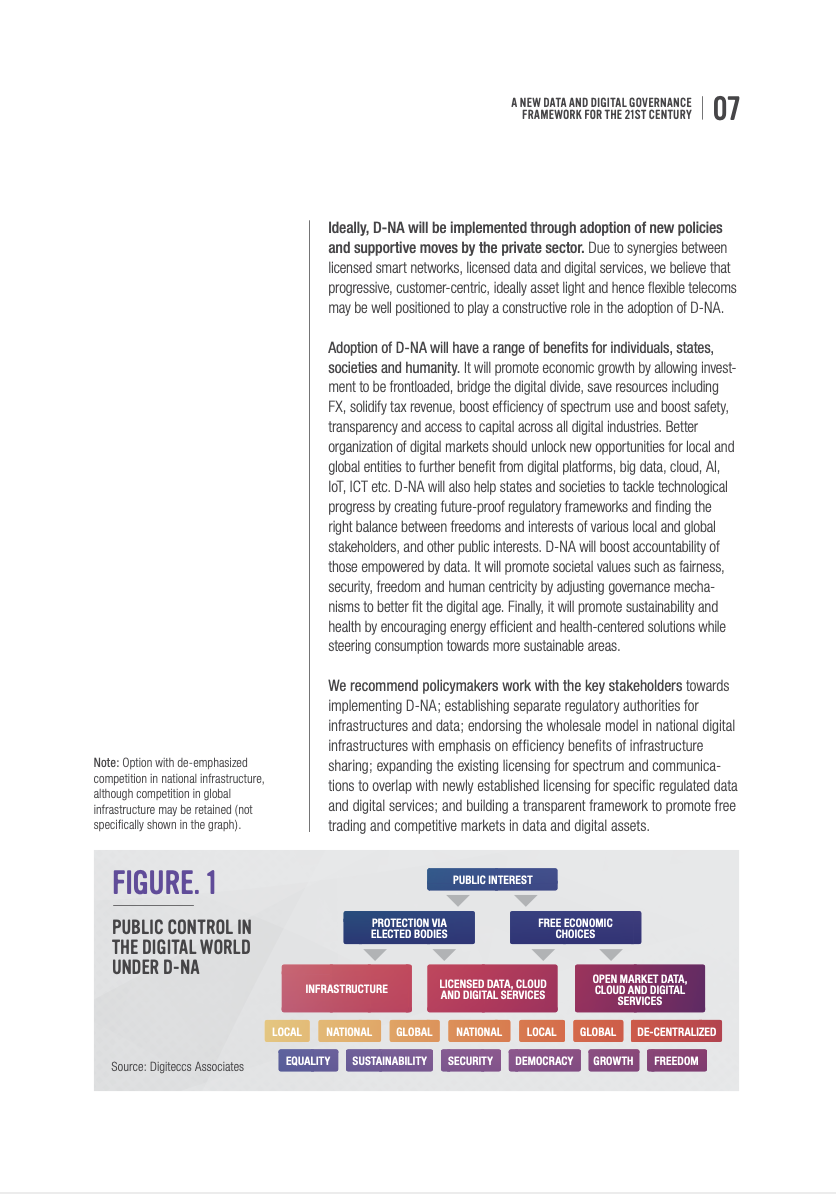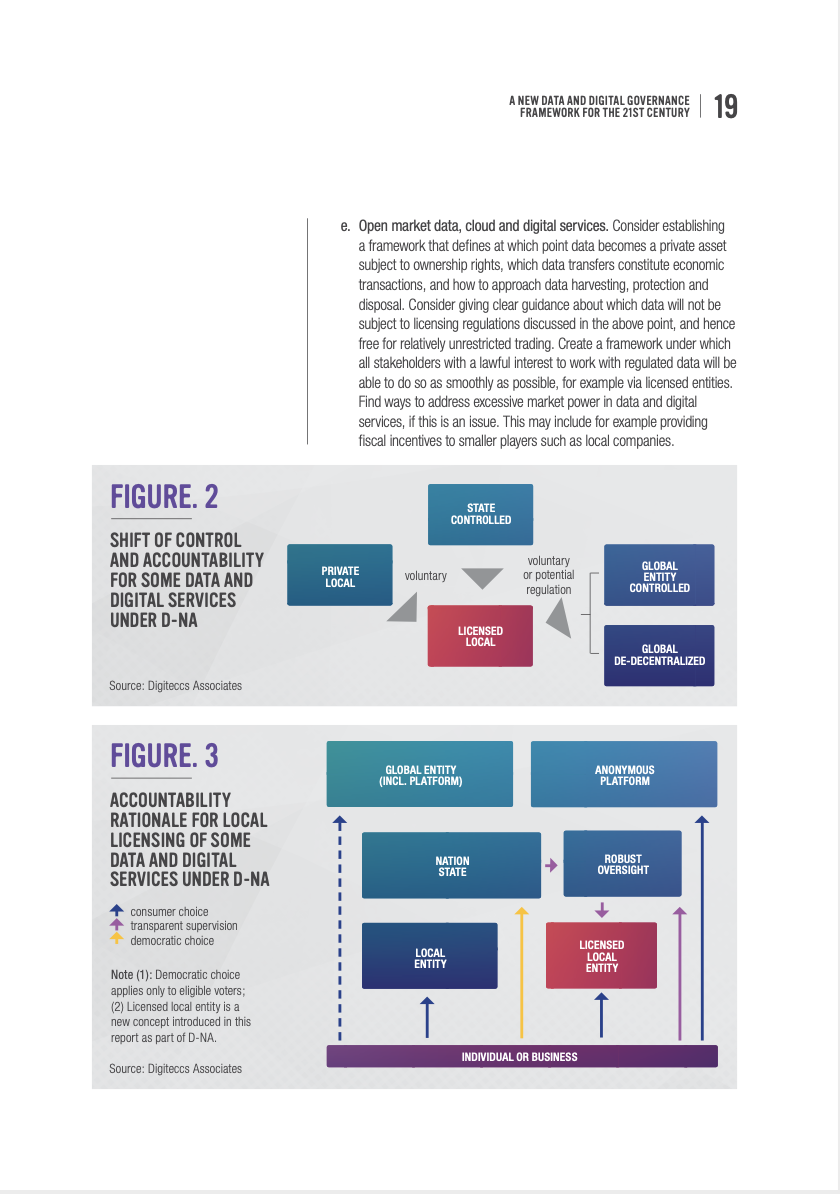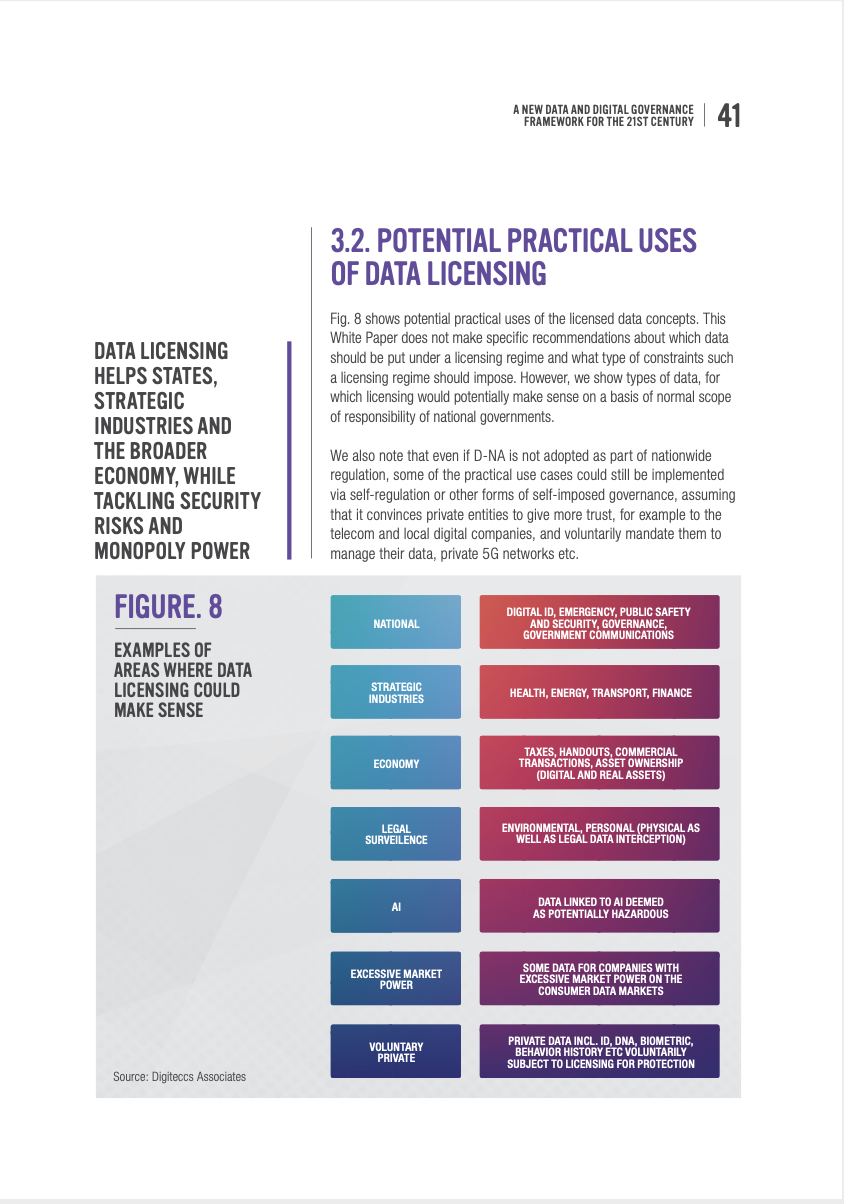 Data deserves protection and transparent trading rules like any other asset.
The accountability buck must always stop with humans, not machines.
DIGITAL WORLD
IS BEAUTIFUL . . .
. . . but only with real-world-like mechanisms to protect humans against harm.
SOME DATA MUST BE REINED IN
Licensing is the best way to balance choices and protection in data.
HUMAN FREEDOMS OUTWEIGH TECH FREEDOMS
Open tech standards, networks and platforms are key to counter centralization.
Dalibor puts the conversation of data governance as fundamental topic that needs to be addressed.
As Dalibor correctly emphasizes, the answers and solutions must put society and consumer interests at the center.
Augie Fabela II
Chairman and CEO of Fastforward.ai, Co-Founder and Chairman Emeritus of Veon , US


The D-NA model is a unique systemic concept for approaching new trends in digital technologies
It guides policymakers, regulators and all digital actors how to best cooperate and develop digital economies and societies.

Petr Očko
Deputy Minister of Industry and Trade responsible for digitalization, Czech Republic


A must read for all players across the tech landscape, most notably for telecom companies in search to unlock the hidden value of their considerable customer footprints,
as well as for governments trying to regulate emerging challenges around data sovereignty.
Kaan Terzioglu
co-CEO of Veon, winner of the GSMA Outstanding Contribution to the Mobile Industry Award 2019, Netherlands
I find this first outline of a structured approach by our society to the new data and artificial intelligence driven economy a thought provoking piece.

Miroslav Singer
Chairman of Generali Česká pojišťovna supervisory board, former Governor of the Czech National Bank, Czech Republic
Dalibor's latest publication extends his Digiteccs concept to data regulation and policy.

It is a timely, informing and absorbing read for all of us with our burgeoning data footprints.

Glen Prentice
Investment Portfolio Manager (has worked at Bank of New York Mellon, JP Morgan and Sovereign Wealth Funds), UK
Very well formulated, encompassing overview and suggestions for digital governance framework.
Dalibor's thinking for data governance has resemblance with the Telecommunications Act of 1996.
Dmitry Kononov
former management board member of Megafon (Russia), US



This White Paper is an important contribution to inform a new regime for data governance that is needed at both the state and corporate level.

Shaun Pather
Professor of Information Systems, and ICT Policy Specialist, University of the Western Cape, South Africa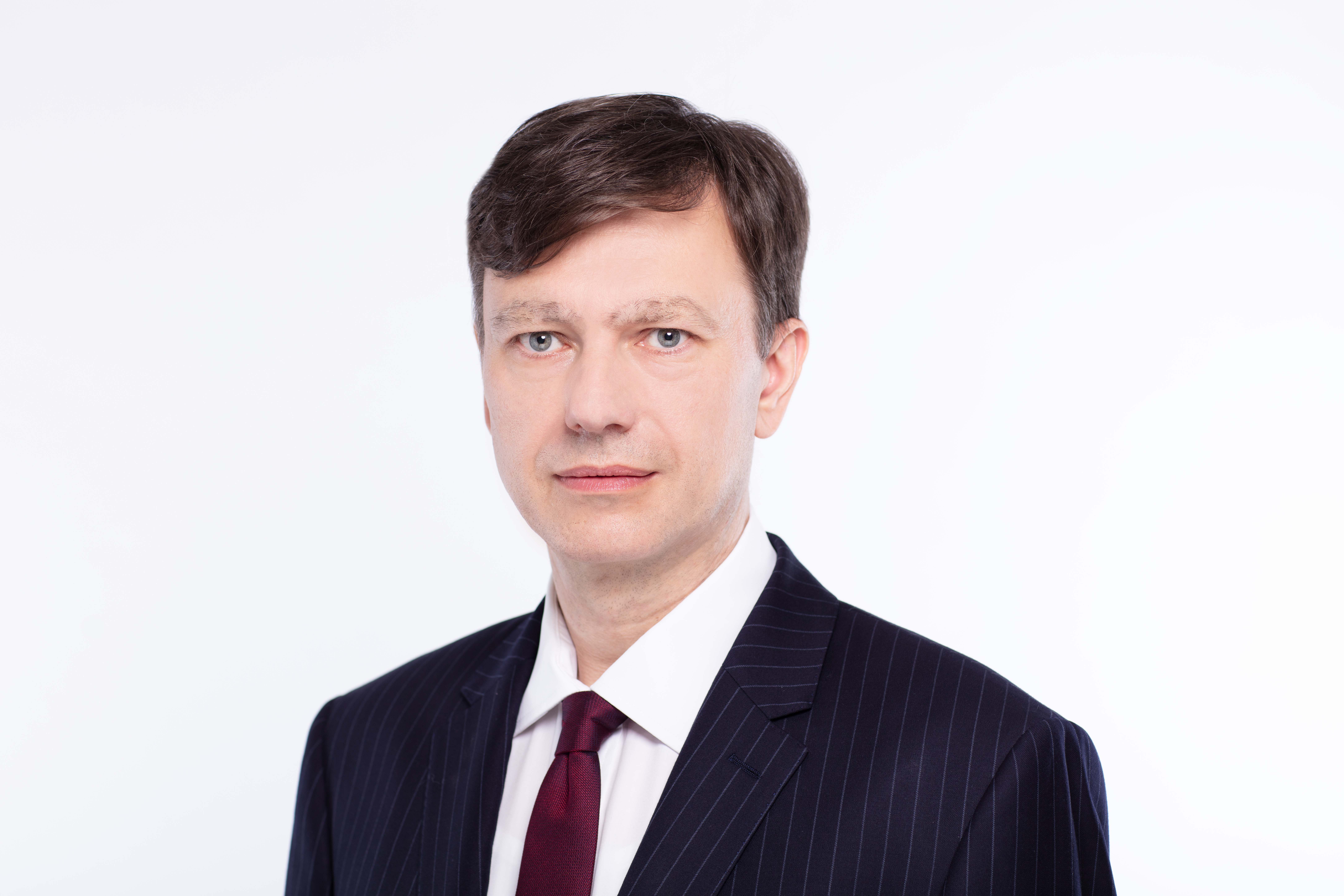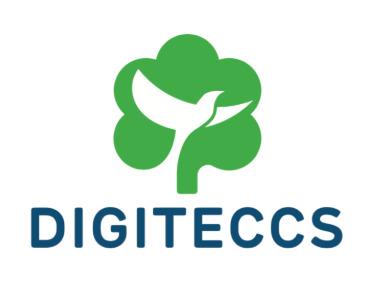 Dalibor Vavruska
For over 25 years, Dalibor Vavruska has helped investors, companies and policymakers to understand the communications and technology industries. The work of his teams has been consistently top-rated in prestigious international investor surveys, with investors highlighting the quality of the predictions and the unbiased approach. Dalibor's research on the digital transformation of telecoms and communications infrastructure monopoly in recent years set the agenda for the global telecoms industry.
He was also involved in some of the world's most innovative, successful and trend-setting telecom transformation stories, such as the digital transformation of Turkcell, structural separation of O2 Czech Republic and the formulation of the EU's Electronic Communications Act. Following long stints at Citibank and, before that, at ING and other leading banks, he founded Digiteccs Associates Ltd to help various stakeholders to achieve their objectives while building broad-based digital prosperity. Dalibor, a graduate mathematician and MBA, is a frequent speaker at international TMT events. He has also helped to introduce various TMT companies to the stock market in Europe, Asia and Africa.
The greatest opportunities for humans come from technologies. However, new opportunities and freedoms are not without risks and tradeoffs. Our upcoming choices about how we embrace digital technologies will have a far-reaching impact on our future society.
Technologies themselves are never good or bad. However, depending on how they are used and what values societies honor, technologies can be a force for good or otherwise.
We govern ourselves via sovereign states accountable to citizens. While building digital economies we should treat data as assets, intervene decisively but only when justified, and assure that power is matched with accountability.
We propose a re-think of the established approach to digital infrastructure, adoption of a new approach to national licensing for selected data and digital services, and the creation of a transparent framework for free trading in digital assets and services.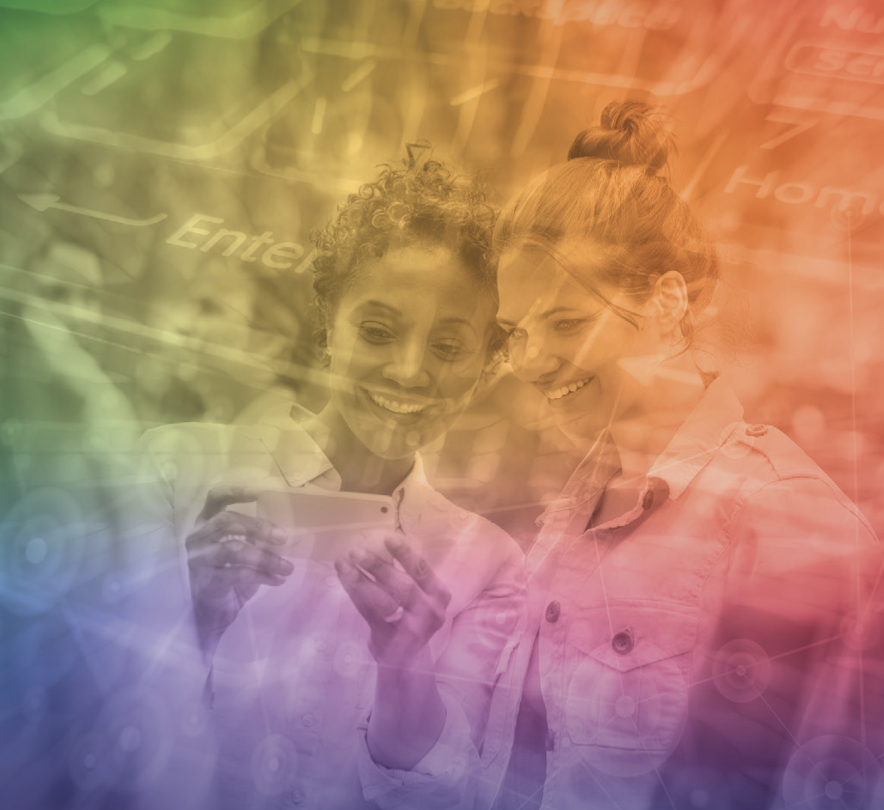 we propose a new digital governance framework